Managing Stress When Grieving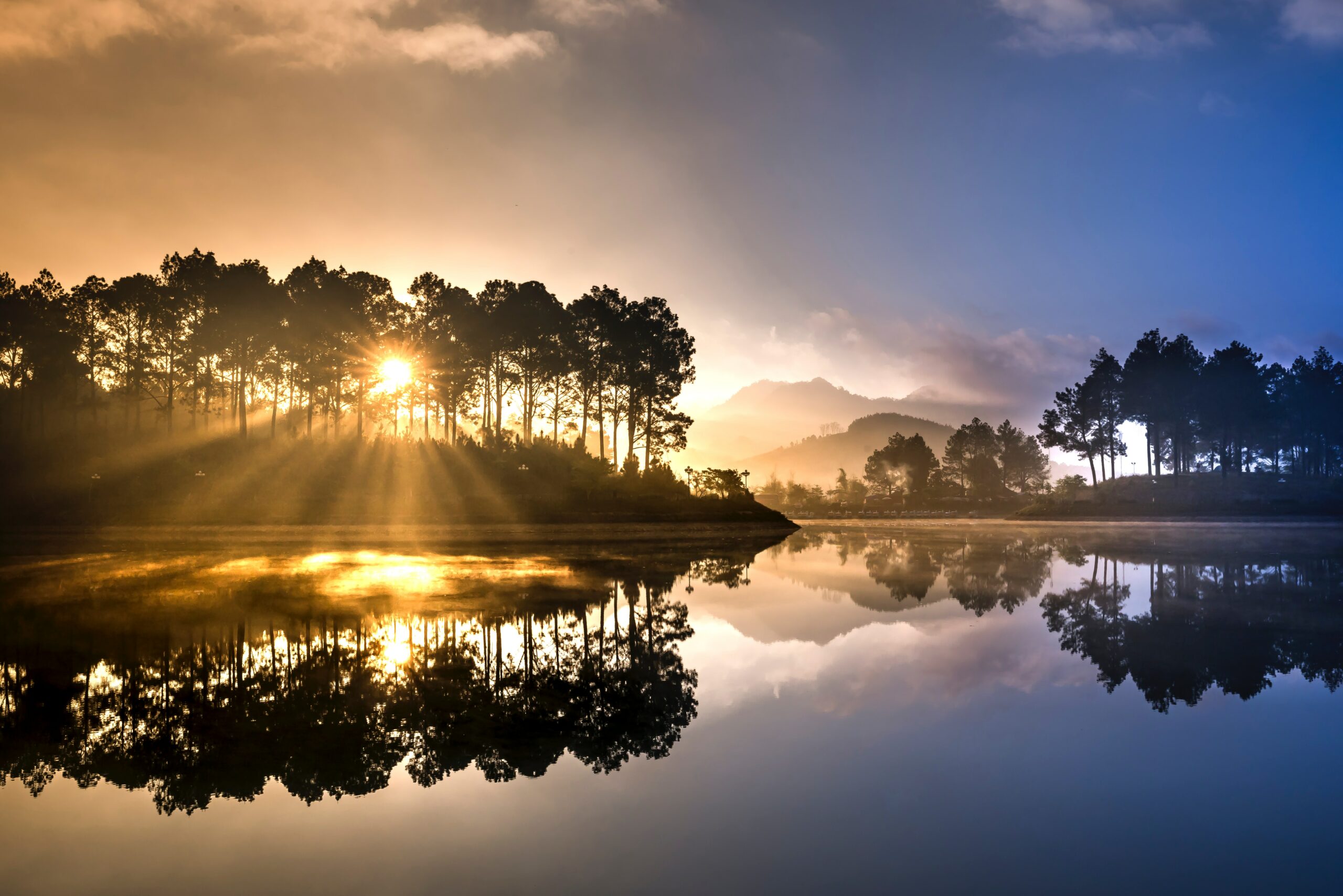 There are times in life when we all need a little extra tlc. Once such time is when you suffer a loss of someone or something important to you. Grief can evoke physical and mental pain and can be incredibly stressful. So, today we talk about managing stress when grieving a loss.
There is a lot of uncertainty around grief and loss. Most people find themselves in uncharted territory, having no idea what do, or how to react. In addition they may worry about what the future will bring.
And even though grief is a normal reaction to a loss, it seems like there's nothing normal about it. So it's understandable why there is so much stress when it comes to a loss. So today we talk about stress and a few ways to help manage it.
Identify Your Stress Factors
There are lots of things that contribute to stress. Below is a few examples:
Health diagnosis or one that is life changing

Becoming a caretaker for an elderly parent

A sudden job loss that cause financial instability

Traumatic event

Death of a loved one (or a pet)

Plus many other life changing events
All of the above can be incredibly difficult. And this upheaval can cause incredible stress levels. So what will help?
Ways to Manage Stress
Breathe
Deep breathing – take 5-10 minutes to practice deep breathing will change your pattern and help instantly to calm down. In addition you will better be able to think more clearly.
Online Therapy
Many people need someone to talk to. Talking to non judgemental friend or family is an ideal way to get support. But fail in that, consider getting one-on-one or convenient online-therapy, or talk to a grief coach who can assist you to in this difficult time.
Acknowledge How You React
What is your typical reaction to a stressful moment? Do you shake or cry? Maybe you pour yourself a drink or smoke a cigarette? What about snapping at others, and regret it later –  all of these things can add further stress as a result.
Once you know what outcome you want for your reactions, you can have a plan to make sure that happens whenever stress arises in your life. You'll need to have a strategy for your first reactions.
Make Notes
Taking notes is a helpful way to notice stressful triggers. Write down the facts about what is happening. You might rate it on a scale of low stress to disastrous and life changing. Feel free to write things you know aren't good for you, like devouring sugary junk food, drinking alcohol or anything that can negatively affect your health.
Stick to a Routine
When you are grieving a loss or life changing event everything can be unsettling and overwhelming. A daily routine will help to give some structure so you'll know what to expect.
Self Care
Eating nutritious food, getting ample sleep, some exercise daily along with relaxation techniques can help to reduce stress when grieving.
Exercise Stress Away
Engage regularly in stress-relieving activities. Don't only use them when you're already suffering with stress. If you integrate exercise into your life consistently, it can help to stave off stress and the damage it does, before it gets a grip on you.
Manage Social Media
While social media platforms are away to stay connected you need to manage it. There is so much negative content that can be detrimental and further upsetting when you are trying to manage stress in trying times.
Avoid Harmful Distractions
In times of pain you may seek out things as a distraction. It may be spending, drinking alcohol  in excess or anything to try and avoid your emotions. These avoidances will never fix what is causing your hurt.
Instead they will lead to further stress, anxiety and other miserable consequences. Engaging is healthy activities such as meditation, hobbies or self care will help when managing stress when grieving. And at the same time may help you move through recover through grief.
Stress and Grief
Stress is a natural response in an attempt to protect us by releasing a surge of cortisol and adrenaline. But when stress becomes repetitive our bodies are is equipped to handle to handle this as there is little to no time to heal.
Aside from deep breathing and meditation, you can do something called progressive muscle relaxation. This is when you purposefully tense up and then relax your muscles. You pair this with consistent deep breathing, and soon, your body will calm down and you'll regain the clarity you need to think through and address the situation.
Overall Health Issues
If you don't put an end to the stress response it will run wild. This can leave you having to deal with long-term health issues that stem from chronic stress. These can be mild or severe, and can wreak havoc on your life if left unchecked.
Chronic stress isn't just miserable to live with. It has real health repercussions. The first thing that happens is your immune system suffers. Little by little, it's weakened to the point that you become vulnerable to every cold and other illness that comes your way.
Immune System 
If you notice you're always coming down with something, you might check to see if stress could be the root cause.
Blood Pressure
Another thing that happens when someone is under long-term stress is they begin to see their blood pressure soar.
Heart Problems
During a stressful event, your heart starts beating rapidly and your blood vessels narrow. If you're not careful, you'll be setting yourself up for a major health problem like a heart attack or stroke.
Stomach Issues
Some people develop stomach ulcers or acid reflux due to the amount of stress they live with on a regular basis. This makes life painful and miserable, and with a little attention to the root of your stress, it could help.
Digestive issues start to become a problem for those who allow themselves to be mired in stress all of the time. You might have an upset stomach or have trouble going to the bathroom.
Hair Loss
Some people – both men and women – start to see their hair fall out from heavy amounts of stress. This isn't a situation where you're pulling it out, although that's one reaction to stress some people have.
This is where you take a shower and see clumps of hair falling out into the drain – all because your body is flooded with cortisol day after day and it can't rest, relax and repair itself to support you at all times.
Diabetes
One health problem that has a dangerous cycle like stress does is diabetes. Diabetics often feel stressed because of their disease. And yet stress worsens diabetes. If your blood sugar numbers are not in the normal range, you may need a lifestyle overhaul to eliminate stress.
Sometimes it's not anything life shattering in terms of health issues – but something that chips away at your quality of life.
Headaches
Daily headaches can occur – sometimes evolving into more serious migraines.
You have to look at all of your health issues and ask yourself if it's jus a coincidence or if the health issue is being brought on by the sheer volume of stress you're dealing with, and then alter your life to protect your health.
Why We Experience Stress
It's not so good if this flood of hormones is constantly filling your system because you hate your job, the traffic is bad, and your relationship is on the rocks. When your nervous system is faced with chronic stress, it tries to protect your body internally.
Think about how you feel under immense stress. You feel tense because your muscles tighten up. Your heart races and your breath does, too. If you have the ability to check, you'd probably see that your blood pressure had shot up.
It's not harmful for you to experience this periodically. Your body knows how to handle it. But if you never let it rest – if it's always on high alert, then it will suffer and be unable to recover.
What you want to do – if you realize your body is physically engaged in responding o a stressful event – is immediately work on reversing it and returning to a relaxed state. You can do this in a variety of ways.
Danger of Stress in Grief
Each person experiences grief differently. We experience many emotions on a variety of levels and we have unique ways of coping with loss.
And in an effort to cope some people may turn to harmful addictions. At times this may include contemplating suicide as a means not to feel the pain of grief and loss.
With this said – let us begin by saying that you or someone you know displays signs of suicidal thoughts – get help. Call a health professional or crisis line immediately.
So never underestimate the power that grief can have on your life. To help manage stress first we'll identify some of the stress factors. The cycle, and ways for managing stress in grief.
Cycle of Stress
It's important to understand that when your body is physically suffering and your mind and emotions are working overtime to deal with things, you leave yourself wide open to yet another attack.
To help think of a cycle of stress here's a  simplistic example pf what can happen. You start your day off on the wrong foot because you overslept. Then you got caught in traffic, you miss an appointment and one thing turns into another.
And then when you get home to a big mess to clean up. Suddenly all the events of the day is out of control. So instead of being able to face this new bout of stress sensibly, your reaction is worse – and the cycle continues.
Concluding Managing Stress When Grieving
There is no doubt that moving with grief and loss is difficult. And failing to take care of yourself will only make matters worse. But as difficult as it may seem managing stress when grieving can help you to navigate this difficult time by keeping your health intact.